Residents have important role in licensing process – Citizens Advice Westminster Licensing Adviser gives evidence to House of Lords
Published: 11 October 2016
---
Residents have an important role to play in the licensing process and more could be done nationally to ensure that those who wish to can engage effectively with the process.  Here at Citizens Advice Westminster, we provide a dedicated and specialist licensing advice project to assist local residents in the City of Westminster.  However, it is the only service of its kind in the country.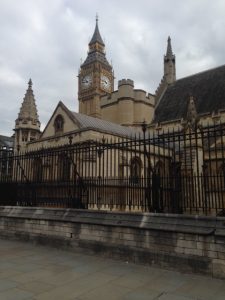 Giving evidence to the House of Lords Select Committee on 11 October in response to its consultation on the Licensing Act 2003, our specialist licensing adviser Richard Brown said : "It is vitally important to the democratic nature of the licensing process that residents are empowered and informed."
Citizens Advice Westminster considers that the Act does provide a framework in which the right balance between the interests of residents and of the licensed trade can be struck.  However we do not believe that it provides the necessary tools for residents to exercise those rights effectively.  Access to advice, information, assistance and representation such as that provided by us is one way to help local residents.
Richard also argues that there is some merit in including the protection of well-being as an additional objective of the licensing authorities: " Some residents feel that their health and well-being are being put at risk, particularly due to the proliferation of licensed premises."
To read the full consultation response  click here.
Residents who wish to respond to a licensing application can contact Citizens Advice Westminster at
licensing@westminstercab.org.uk or visit the website to access further information and resources
---