Our impact
We support local people and their families to resolve their legal and money problems, and help to tackle social problems, improve community cohesion and better people's life chances.
Learn more about the impact CAW has made over the last year.
We influence social policy and change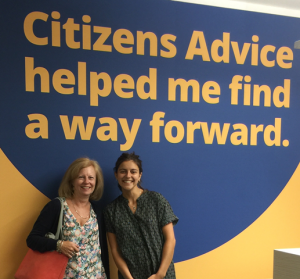 We also influence change and social policy for the good of the whole community by gathering evidence and and identifying trends about the patterns of problems and social issues clients experience.
We are then able to present this anonymised evidence to policy and decision-makers in order to highlight the negative impact services or practices have on our residents in order to drive improvements.
For example, our national campaigns on payday loans and prepayment energy bills have helped to secure much needed change to the system.   We have responded to the Westminster Council's consultation on rough sleeping and are working actively to address homelessness.
Find out more about our Campaigns work in general and our most recent campaign on negative budgets.