Support Us
Help us to continue changing lives!
Citizens Advice Westminster has been providing free, confidential and independent advice and support to the local people of Westminster for nearly 80 years.  Support us to continue by volunteering or donating.
We have over 40 volunteers, many of them local, helping us deliver our advice services by offering their time and skills free of charge, to help fellow citizens in need.
Why the community needs us?
We provide a range of community benefits. From having a positive impact on health and well being and supporting those with a disability, to helping with housing, debt, mortgage arrears or eviction. Residents also benefit from our money advice services. Those include how to save on energy bills and pensions advice. Our pro bono legal service means free access to professional legal advice.We also provide help for families with under 5's.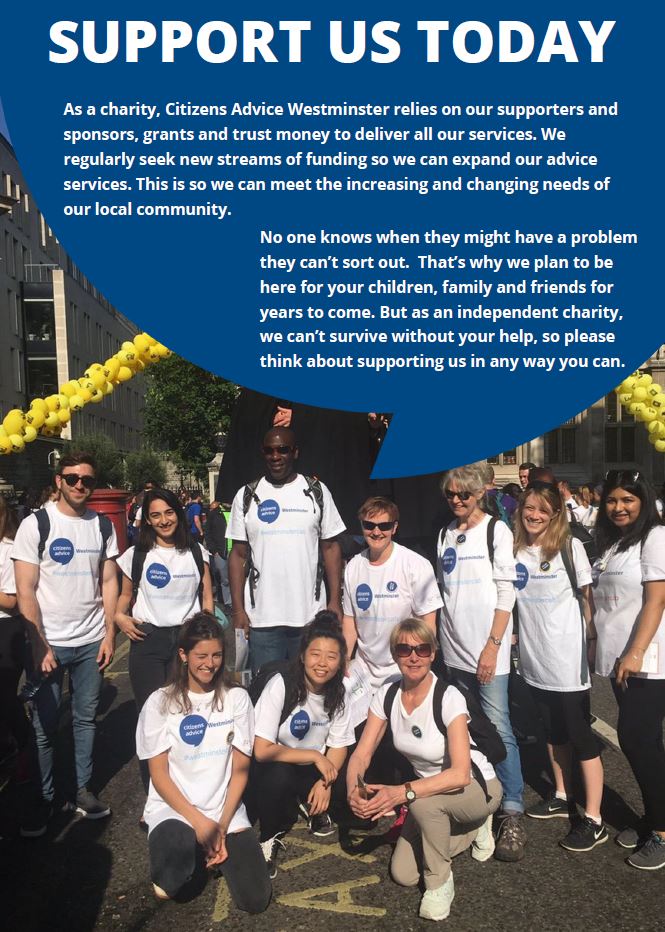 ---