"Putting it Right Campaign" continues to deliver results for clients
Published: 15 December 2017
---


Citizens Advice Westminster's Putting it Right campaign continues to deliver results for its clients. We have successfully supported seven clients since we began this initiative in August 2016 and it is now a key element of our campaign team's work.
When we identify that a client's issue may well be one that others are struggling with, or that there has been an error of procedure or administration, we take this up with the public authority or organisation responsible. Our aim is to get an acknowledgement of failure and/or compensation and an undertaking to put right the procedural failure in the future so other clients do not suffer the same problem.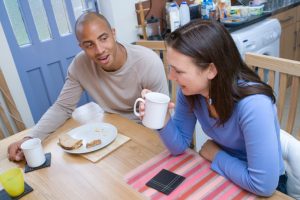 Our latest challenge arose because the client's housing benefit (HB) payment could not be paid because he had not provided details of a relevant bank account. His Post Office Cashplus account was not on the list of banks the benefit could be paid into.
The client had first informed Westminster Benefits Service (WBS) of his move to a new address in April and had been asked to provide information in support of his claim, including the details of the bank account into which he wished HB payments to be made. In June, he had provided a letter with his Post Office Cashplus account number but had been told that the Post Office account was not on the list of accounts suitable for the payment of HB.
We made an initial complaint on the grounds that our client had been disadvantaged because WBS  had not given him any assistance to overcome the difficulty he was experiencing with opening a suitable bank account.
We have since found out that WBS does have a letter template that can assist claimants having difficulties opening a basic bank account that can accept HB payments,  but this letter had not been offered to the client at the time. As a result the client had been disadvantaged because of the delay in processing his benefit.
Our initial complaint was rejected and we made a stage 2 complaint to the Chief Executive of the WBS in August.
We explained that the client had been turned down by several banks because he was in temporary accommodation. He had reported that to the WBS but had received no further assistance from them to set up an acceptable bank account and so had been unable to receive his benefit. One of our advisers had attended a liaison meeting and had raised this problem. She had been informed that there was a letter which WBS can issue to assist claimants in overcoming banks' refusals and would have assisted him to open a basic bank account. Citizens Advice Westminster had not been aware that such a letter existed and it had not been offered to the client.
It is clear that the responsibility for assisting the client by offering him this letter rests firmly with WBS and that saying that the client should have requested a document he had no knowledge of is patently absurd. We made clear that the client had been disadvantaged by this poor service and had been put into a very stressful position as he had no money to pay his rent and was confounded by the system.
It would have been much easier for him to have been given  a  list of recognised banks and accounts at the start of the process rather than be turned down after he had set up an unacceptable account.
Our Stage 2 complaint was upheld by the Chief Executive of Westminster City Council who apologised for the inconvenience and stress the client had experienced. Benefits staff have been advised to provide the letter re banks to all HB clients having difficulties opening a bank account. He received £100 for the distress and inconvenience suffered.  We have now received the letter so can advise clients to get a copy if they need to open a bank account so that they too do not suffer unreasonable delay in receiving their benefit.
---