Westminster Local Hardship Fund supports 1,598 local households
---

Citizens Advice Westminster was commissioned by the City of Westminster Council to deliver the Westminster Local Hardship Fund.
Together with the Local Authority's Local Support Payment team, we worked with 76 voluntary and statutory agencies across the borough to ensure that 1,598 households received Sainsbury's food vouchers totalling £425,290.
Click below to view our presentation summarising our delivery of the fund.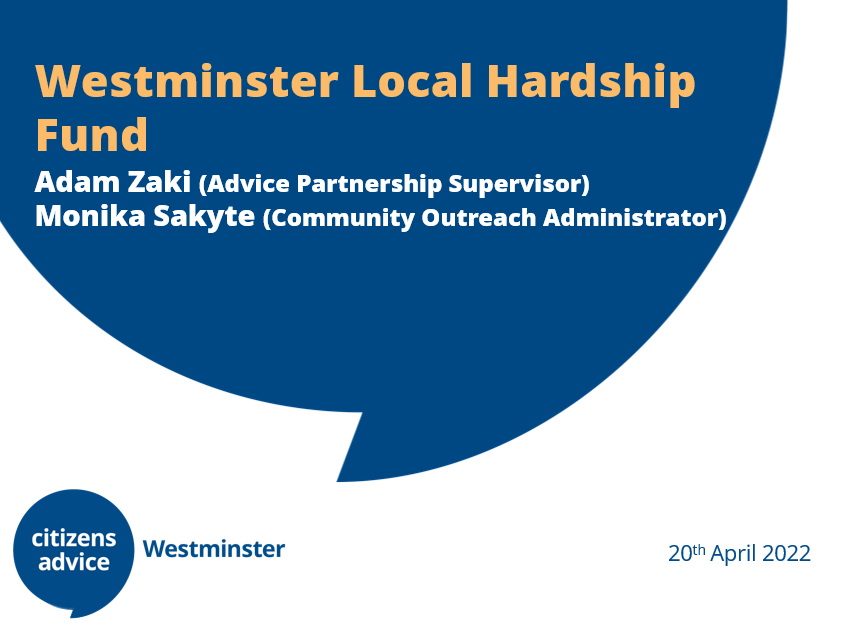 ---