Pre-booked welfare benefits video appointment
You can book a direct video appointment with our benefits adviser below. The advisor will provide guidance on your rights and responsibilities; however, they are unable to assist with tasks such as completing forms, composing letters, or undertaking any other actions during the appointment.

The meeting is done through Microsoft Teams. Sessions are unavailable on the 31/10/2023 due to staff training. You can join a Teams meeting anytime, from any device, whether or not you have a Teams account. If there are no slots available, please try again later. 
Go to the meeting invite sent to your email and select Join Microsoft Teams Meeting.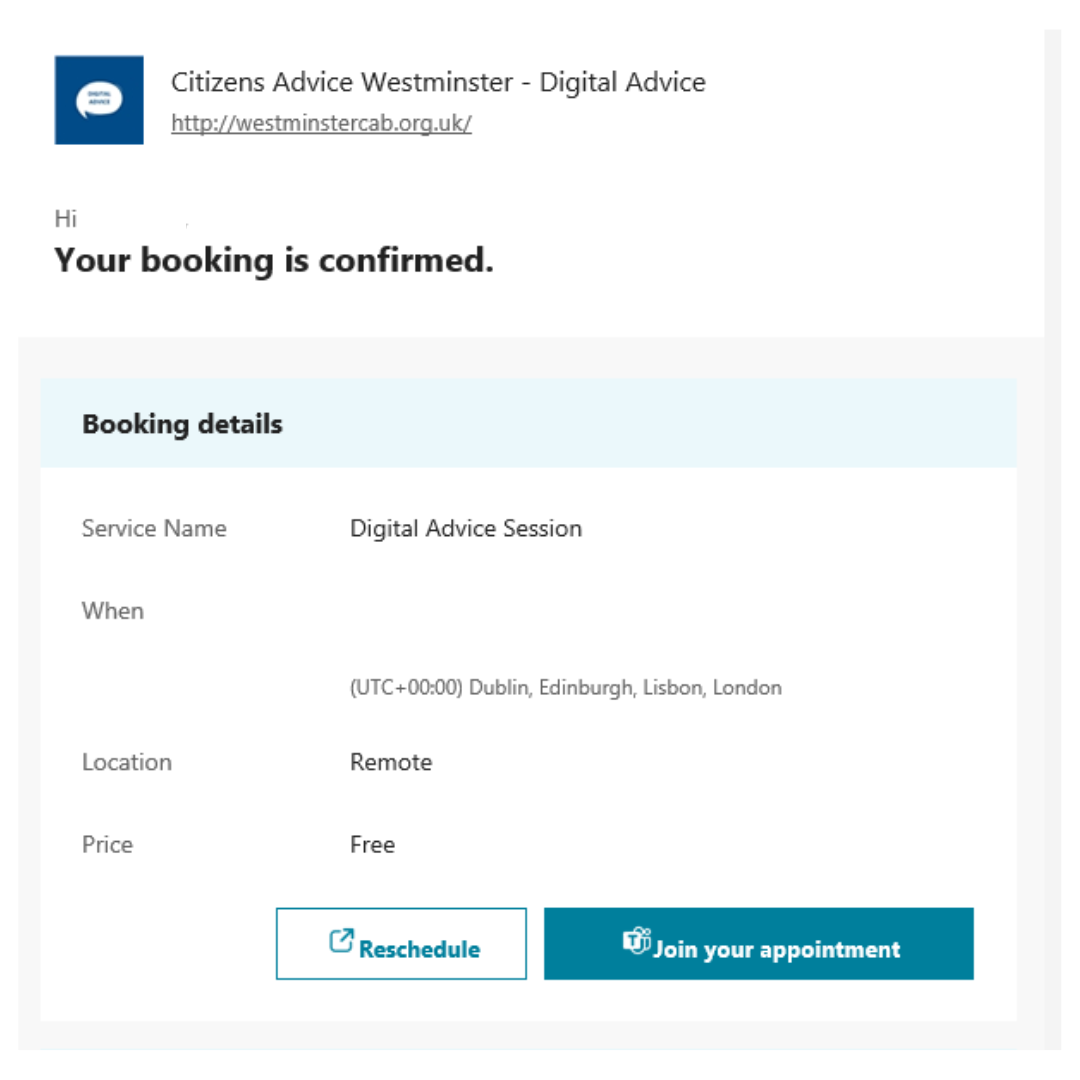 That will open a web page, where you will see two choices: Download the Windows app and Join on the web instead.

If you join on the web, you can use either Microsoft Edge or Google Chrome.

When you're ready, click Join now.

This will bring you into the meeting lobby. We'll notify the adviser that you're there, and they will then admit you.