Citizens Advice Westminster Annual General Meeting
Published: 9 October 2020
---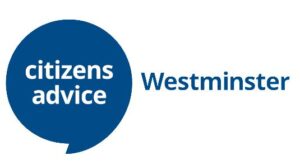 All Welcome
Date: Thursday 12 November 2020
Time: 6.00pm
Venue: Online
To reserve your space please email: AGM@westminstercab.org.uk  by 12 noon Friday 6 November 2020.
Due to Coronavirus the Charity Commission have authorised charities to hold AGM's online to comply with legal obligations.
Citizens Advice Westminster helps people resolve their legal, money and other problems by providing information and advice and by influencing policymakers.
If you would like to join us for our AGM, please contact us as below:
Email: AGM@westminstercab.org.uk
Telephone: 020 7706 6010
Citizens Advice Westminster is the operating name of Westminster Citizens Advice Bureau Service, Charity Registration Number: 1059419, Company No. 03039752, Registered Office: 21a Conduit Place, Paddington, London, W2 1HS , Tel: 020 7706 6010
---