Pimlico Million Project
Help to access advice online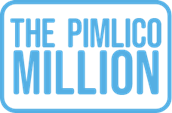 With support from the Pimlico Million fund, Citizens Advice Westminster is offering workshops and 1 to 1 sessions to help you with finding out answers to questions you have got on line.
If you live in the PM area please drop in to our Ebury Edge Advice Shop and ask for help. Our advice shop takes place on the 2nd Thursday of the month from 10 – 12.
We are also running regular workshops – more information coming soon!
We have produced a number of guides to help access information online:
Cyber security tips – coming soon
How to set up and use an email account – coming soon
How to download apps to your device – coming soon
How to use translate online – coming soon