Home Office updates
Update: 13 September 2019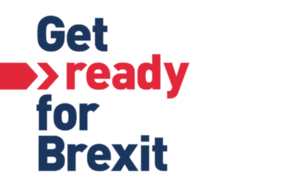 Update: 27 November 2019
EU Settlement Scheme: ID document scanner locations
If you do not have an Android device with near field communication (NFC), search the .gov site for locations where you can go to get your biometric ID document scanned.
https://www.gov.uk/id-scan-eu-settlement-scheme
Westminster locations:
Paddington Library

, 

Porchester Road

, 

London 

W2 5DU   Phone: 0207 641 7500  (Appointment only)
Victoria Library

, 

160 Buckingham Palace Road, Belgravia

, 

London

, 

SW1W 9UD   

Phone: 0207 641 7500 (Appointment only)
---
Update: 21 October 2019
Brexit: check what you need to do if there is no deal
A Brexit deal has been agreed in principle with the EU.
Both the UK and the EU need to approve and sign the withdrawal agreement.
If the withdrawal agreement is not signed by the UK and the EU, the UK could still leave with no deal on 31 October 2019.
Find out what you, your family, or your business should do if the UK leaves the EU with no deal.  
---
Update: 17 September 2019 
Check your passport validity 
New passport validity rules will apply for travel to most European countries in a no deal Brexit.
The Home Office will send around one million text messages to passport holders who may need to renew their passports early.  The text messages will encourage people to check if their passport will meet these new rules to help them with any plans for travel to Europe after 31 October.
There are 2 new rules that passports will need to meet to travel to most countries in Europe:
Firstly, travellers will need to have at least 6 months left on their passport.
2. Secondly, any extra months on a passport over 10 years may not count towards the 6 months needed. A passport may have extra months if the holder renewed their previous passport before it expired.
The texts will be sent to those who provided their mobile number when they applied for their current passport.  Not everyone provides a mobile number, and contact details may have changed, so even those who do not receive a message should check their passport.
It will normally take up to 3 weeks to renew a passport, but it may take longer if more information is needed.
Other advice to people travelling to Europe after Brexit includes getting travel insurance so they are covered for healthcare, making sure they have the right driving documents and getting a health certificate for their pet.
---
Update: 13 September 2019 
Get ready for Brexit on 31 October 2019
The UK government has launched a 'Get Ready for Brexit' public information campaign to help ensure the general public and businesses are ready when the UK leaves the EU on 31 October 2019.
Businesses:
A new checker tool will help businesses to identify quickly what they need to do to 'Get Ready for Brexit'.
As part of the campaign, starting from Monday 16 September, there will be 30 'Get Ready for Brexit' events across the country for businesses and organisations. To find out more and book, visit Brexit Business Readiness Events.
For individuals and families who want to continue to live in the UK after it leaves the EU, click here to use the Home Office's tool for more information.  The UK government has reached an agreement with the EU that will protect the rights of EU citizens and their family members living in the UK. It has also reached an agreement with Norway, Iceland and Liechtenstein, and a separate agreement with Switzerland.  These agreements mean that most citizens from the EU, Norway, Iceland, Liechtenstein and Switzerland will need to apply to stay in the UK. They can then continue living their lives here as they do now.
---
Update: 17 January 2019
EU Settlement Scheme: applicant information
Information for applicants to the EU Settlement Scheme during the public test phase running from 21 January 2019 have been published today.
This information includes but is not restricted to advice on;
EU Settlement Scheme public test phase applicant eligibility
EU Settlement Scheme: evidence of UK residence
Trade marks and designs if there's no Brexit deal
EU Settlement Scheme: Assisted Digital Service
Using the 'EU Exit: ID Document Check' app
For further information please visit the Home Office webpage:
EU Settlement Scheme Applicant Information
---
Update: 6 December 2018
In the event of a 'no deal Brexit'
The Secretary of State for Exiting the European Union today set out information for EU citizens and their family members in the UK in the event of a no deal exit from the EU.
The UK Government:
Confirms that if there is no deal, the EU Settlement Scheme will continue to be implemented, enabling EU citizens and their family members living in the UK by 29 March 2019 to secure their status and continue to be able to work, study, and access benefits and services in the UK on the same basis after we exit the EU as they do now. The scheme will be fully open by 30 March 2019 as planned.
Confirms that the Home Office will continue to look to grant status rather than refuse and in line with the UK commitment to be more generous in certain respects than the draft Withdrawal Agreement, a person will not be refused status under the EU Settlement Scheme because, for example, they are not economically active or they do not hold comprehensive sickness insurance.
There would be some changes to the EU Settlement Scheme if the UK leaves the EU without a deal, and further details are set out in the policy document.  In particular, as there will be no agreed implementation period, the application deadline will be brought forward to 31 December 2020.
Further information about the scheme can be found on the Home Office website
---
Update: 14 November 2018
PM releases statement on Brexit 
Prime Minister Theresa May has released a statement relating to the government's Withdrawal Agreement and the Outline Political Declaration detailing The UK's future relationship with the European Union.
For the full statement please visit the Home Office webpage:
PM-statement-on-brexit-14-november-2018
---
Update: 11 October 2018
EU Settlement Scheme pilot
A new phase of the EU Settlement Scheme pilot will open on
1 November 2018 and will run until 21 December 2018
You'll be able to apply during the pilot if you're employed by or work at one of the 15 NHS Trusts or 3 universities in north-west England involved in this phase of the pilot.
For more information on who is eligible for the pilot, when you can apply and other roll-out dates visit the Home Office webpage:
---
Update: 21 June 2018
Citizen's rights and Settlement scheme
Today the UK Government has published more details about the new scheme for EU citizens and their families, to allow them to continue as now, living and working here after June 2021.
---
Update: 26th March 2018
Settlement scheme
If you are an EU citizen or family member already living in the UK, a user-friendly scheme to enable you to secure your settled status in the UK will open later this year. But there is no rush – you will have up until 30 June 2021 to make your application.
Implementation period
The agreement the UK Government reached with the EU this week extends the citizens' rights protections to include EU citizens and their family members arriving in the UK during the implementation period from 30 March 2019 to 31 December 2020. This ensures that those planning to come to the UK after March 2019 know what the arrangements will be. During this time, new arrivals will need to register through a new Home Office registration scheme after three months in the UK.
More information is available on the Home Office webpage:
UK leaving the EU: what you need to know
---
Update: 8th November 2017
The UK and EU Commission have reached an agreement on citizen's rights after the UK leaves EU.
This update sets out what the deal means for EU citizens living in the UK and what the next steps are.
What does this deal mean? Below we have set out the key points
Who it covers: The Withdrawal Agreement will protect those EU citizens who have been exercising free movement rights in the UK at the time of the UK's withdrawal from the EU on the 29 March 2019. Family members living lawfully in the UK with their EU citizen relative at this point are also protected.
How it works: Those who have already had five years of continuous residence in the UK will be eligible to apply for settled status. Others will be able to remain in the UK to build-up five years' continuous residence.
Loss of settled status: Once obtained, people will be able to be absent from the UK for up to five years without losing their settled status. This is more than double the level of absence allowed under current EU law.
Healthcare, benefits and pensions: This agreement not only provides certainty about residence, but also healthcare, pensions and other benefits. It will mean that EU citizens who have paid into the UK system – and UK nationals into the system of an EU27 country – can benefit from what they've already put in and continue to benefit from existing coordination rules for future contributions. Those covered by the agreement will be able to continue to receive healthcare as they do now.
Reunion with existing family: The deal will allow the close family members of those protected by the agreement, who live in a different country when the UK leaves the EU, to reunite as a family at any time in the future. They will then be eligible for settled status. Close family members are spouses, civil partners and durable partners, dependent children and grandchildren and dependent parents and dependent grandparents.
Future family members: Children born or adopted after the UK leaves the EU to those covered by the Withdrawal Agreement will be protected. Future spouses and partners of EU citizens who want to come to the UK after the 29 March 2019 will need to meet the UK's immigration rules. This will mean equal treatment for EU and British citizens who marry foreign nationals.
Frontier workers: Those who live in the UK and work in the EU will be able to carry on as before. This also applies to UK nationals.
Benefits export: EU citizens legally resident in the UK on 29 March 2019 who are covered by the deal will be able to continue to export benefits under the current EU rules if they are working in the UK or have worked and paid into the system. The agreement ensures that UK nationals living in Europe can also do this.
Cost of a settled status application: A settled status application will cost no more than the fee paid by British people to get a passport. Those who already have permanent residence documentation will not be charged, but will still need to apply through a simpler process than the full scheme.
Criminality: Any removals on the grounds of criminality or security will be in line with EU law for criminality prior to exit and UK law for behaviour after the UK's exit.
Professional qualifications: The professional qualifications already obtained by those covered by the agreement will continue to be recognised after the day of exit.
Protection of rights: EU citizens' rights will be upheld by incorporating the agreement into UK law and EU citizens will be able to take their case to UK courts. UK courts will follow EU caselaw that pre-dates UK's withdrawal and have due regard to relevant subsequent caselaw.
Role of the European Court of Justice: After the UK leaves the EU, UK courts can ask the European Court of Justice for a legal view on the law in relation to citizens' rights if there are questions not previously brought before the courts. UK courts will use the resulting legal view to make final judgment. It will also be limited to 8 years after which references to the CJEU will stop.

How will the settled status scheme work?
We are developing the settled status scheme from scratch. The new system will be streamlined, user-friendly and draw on existing Government data to minimise the burden on applicants to provide evidence.
Those applying to stay in the UK after we leave the EU will not have their applications refused on minor technicalities and caseworkers considering applications will exercise discretion in favour of the applicant where appropriate.
As a result, we expect the vast majority of cases to be granted, with refusals most likely to be because of serious criminality or if the person is not an EU citizen (or family member) or not resident in the UK.
Please check details of how the scheme will work, more information will be available in due course.
EU citizens cannot apply right now but can sign up for email updates.
For more information please visit The Home Office website